What we're doing to support our customers, employee's and communities in the fight against Corona Virus (Covid-19)
Bega Valley Computers Web Services
Bega Valley computers offer specialized in-house web design, local search engine optimization, social media profile acquisition and creation and email hosting and management  .
Bega Valley Computers have in-house web design professionals who can to cater for all the needs of your business's website. We can take your content and seamlessly integrate it with your brands logos, colour scheme and palette and we help you select the best stock images to make your website really dazzle.
Bega Valley Computers can also help you with photography and content writing for your website. 
All our websites are 100% on-site search engine optimized and responsive (Mobile and tablet ready).
Stunning websites built 100% in-house
Built using the latest cutting edge software
Rock solid hosting also managed in-house.
Competitive pricing you wont regret
Social Networking Profiles
We love seeing you succeed, so we wanted to take our service to the next level. Love them or hate them, social media networks are here to stay and are an important communication channel for most of today's digital generation.
Bega Valley computers can help secure your social presence by registering / acquiring all major social profiles for your business.
Once done we transfer all details to you so you can get started attracting new customers and leads from your new social media profiles.
Be seen in the digital realm
Attract multitudes of new customers with your new social presence
Profile aquisition / creation of all major social media networks
Bega Valley Computers offer email inboxes with POP or IMAP and up to 5GB email storage. More available upon request.  We can host your domain and setup you@yourdomain.com email addresses and deploy on your favorite email client.
Our email hosting offers second to none email spam control software by Norton, 256bit SSL encryption and 99.9% up time
huge 5GB inbox storage capacity.
Domain hosting = you@yourdomain.com.au
Local Search Engine Optimization
The aim of BVC web services is to, not just build your website, but to make it perform well locally in all the search engines so your customers can actually find you. This is something that puts us a step ahead of the competition.  We offer a comprehensive initial local search engine optimization package that will boost your local rankings and your sites Trustrank. 
This includes ensuring that all titles and meta description tags are optimised.  Acquiring your Google.com and Bing.com  business profile if you haven't already. Create listings in all relevant local directories and major localised Australian directories. Ensure business listing on all major maps providers such as Google Maps, Apple Maps, Bing Maps and more  
Title and Meta Tag optimization
Aquisition of both Google.com and Bing.com profiles
Your business listed on all major maps providers.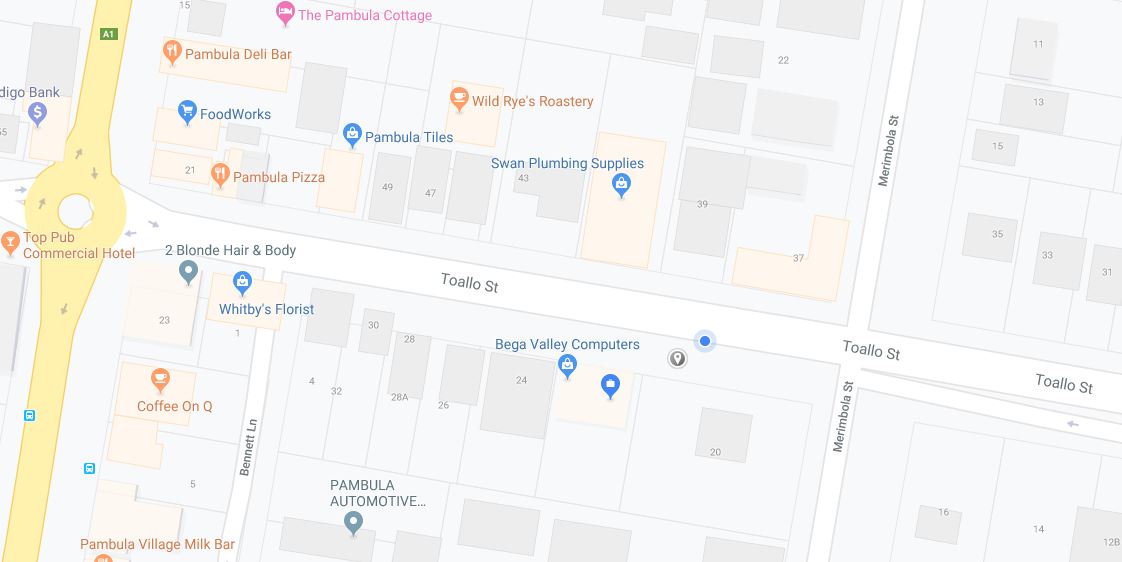 Office
2/22 Toallo Street
Pambula, NSW, 2549
Hours
M-F: 9am – 5pm
S-S: Closed